Here at iPhone Repairs Kent, we offer 3rd party Apple repair services. Because we are not Apple Authorised, we govern our own repair prices, which gives us the ability to pass on cost savings to you. Apple Authorised repair centres are strictly controlled by Apple and as such, repair prices are much higher.
Because we are not Apple Authorised, we use third-party or after-market screens in our repairs. Don't be put off though! In recent years the manufacture of third party Apple screens has greatly increased in quality and reliability. There are various degrees of quality with after-market Apple screens. We only select the very highest quality displays which are reflected in our repair prices, although far cheaper than Apple!
Apple has introduced a display notification when an aftermarket screen is fitted to an iPhone 11, iPhone 11 Pro and iPhone 11 Pro Max.
The message reads:
"Unable to verify this iPhone has a genuine Apple display. Learn more…"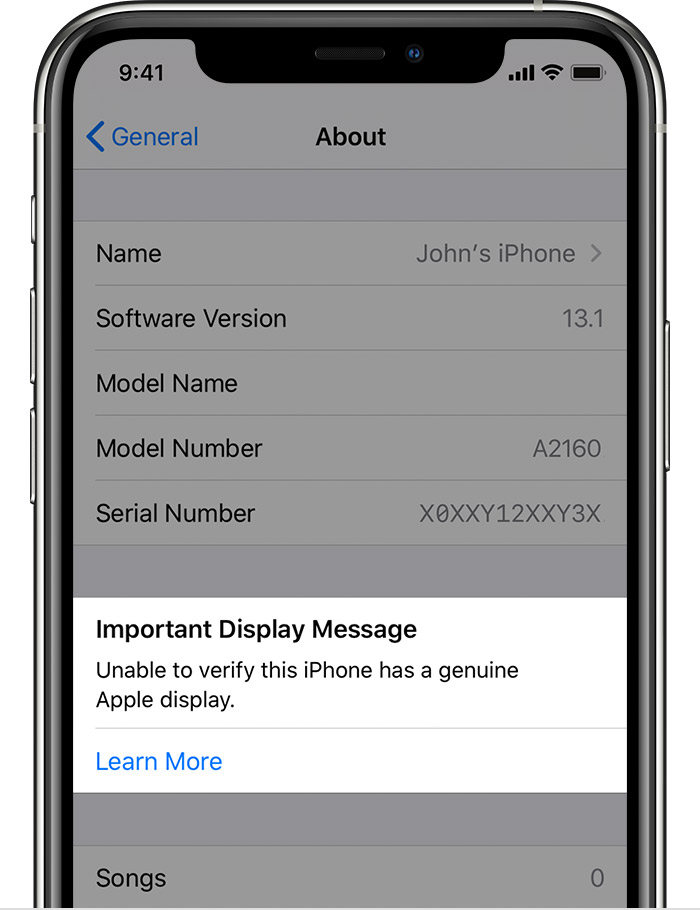 You will see this notification on your Lock screen for the first 4 days that you use your device and in the Settings app for 15 days. After that period, you can find the notification by going to Settings > General > About.
These notifications don't affect your ability to use your iPhone or your display.
We think this is a fair compromise when repairing your broken or smashed iPhone 12, iPhone 12 mini, iPhone 12 Pro, iPhone 12 Pro Max, iPhone 11, iPhone 11 Pro and iPhone 11 Pro Max screen. The trade-off for big cost savings is justified.
Take a look at our current iPhone screen repair prices below and then compare them to Apples repair prices.